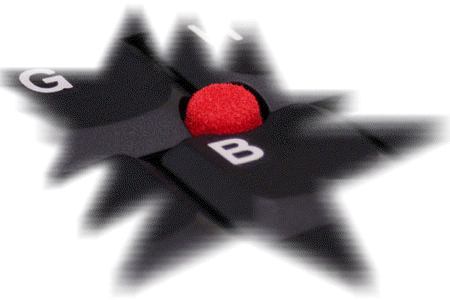 Classic Dome: The Classic Dome "cat tongue" cap is for users who prefer the touch and feel of the cap traditionally associated with the TrackPoint.
You can now order just a single cap!
$6.99 Single "Classic Dome" Cap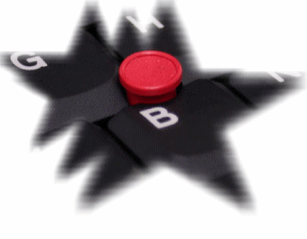 Soft Rim
: The large, concave design of the Soft Rim cap provides a completely different touch and feel and creates a mechanical advantage whereby less force is required for pointer motion.
Add Soft Rim Cap(s) to your Order!
$5.99 per Soft Rim Cap
* Limited to 10 per customer *

For use with all IBM Thinkpads: X, T, R, A & G series and X22 (Replaces part numbers 84G6536 , 84G6537 or 39H1354), Mitsubishi, Gateway, HP Omnibook, TI, AST, Dell, Micron, older Toshiba Satellite & Portege, and newer Compaq models such as the Armada. The cap will also fit desktop keyboards that are equipped with a Trackpoint device, such as the IBM Trackpoint II or Trackpoint IV keyboard. Caps fit a square post. Inside the cap is a two-stepped square. The outer square is 4 mm; the inner square is 3 mm.
IBM Caps will also fit:
* Compaq TC4200
* Compaq Evo 400n
* Compaq Armada M700
Shipping and Handling via USPS First Class mail is FREE for all orders of Trackpoint caps within the USA and Canada, add $1.75 by airmail to other countries. Other shipping methods (e.g. UPS, FedEx, USPS Priority and Global Priority Mail) are available. ____________________________

IBM UltraBay Drive Screw
(IBM P/N 91P8567)
For use with your IBM UltraBay DVD, Floppy or CD-drive. It is used to secure the drive in the laptop, so it won't accidentally slide out during transportation/shipping.
Add IBM Screw(s) to your Order!
$ .99 per screw
*
Limited to 10 per customer *
BUY 1 SCREW GET 1 FREE
Don't know what cap or post size you have?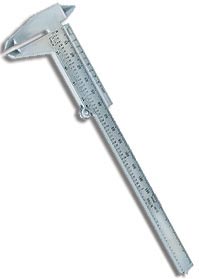 150mm Plastic Caliper - Only $6.99
Easy to read black graduations on gray finish. Impact resistant plastic.